Lighthouse Point Estates Lot C206, 207, 208, La Ribera, Baja California Sur, Mexico
Contact
Represented by
Morelos y Obregon Colonia Centro
San José Del Cabo
,
Baja California Sur
,
23400
Mexico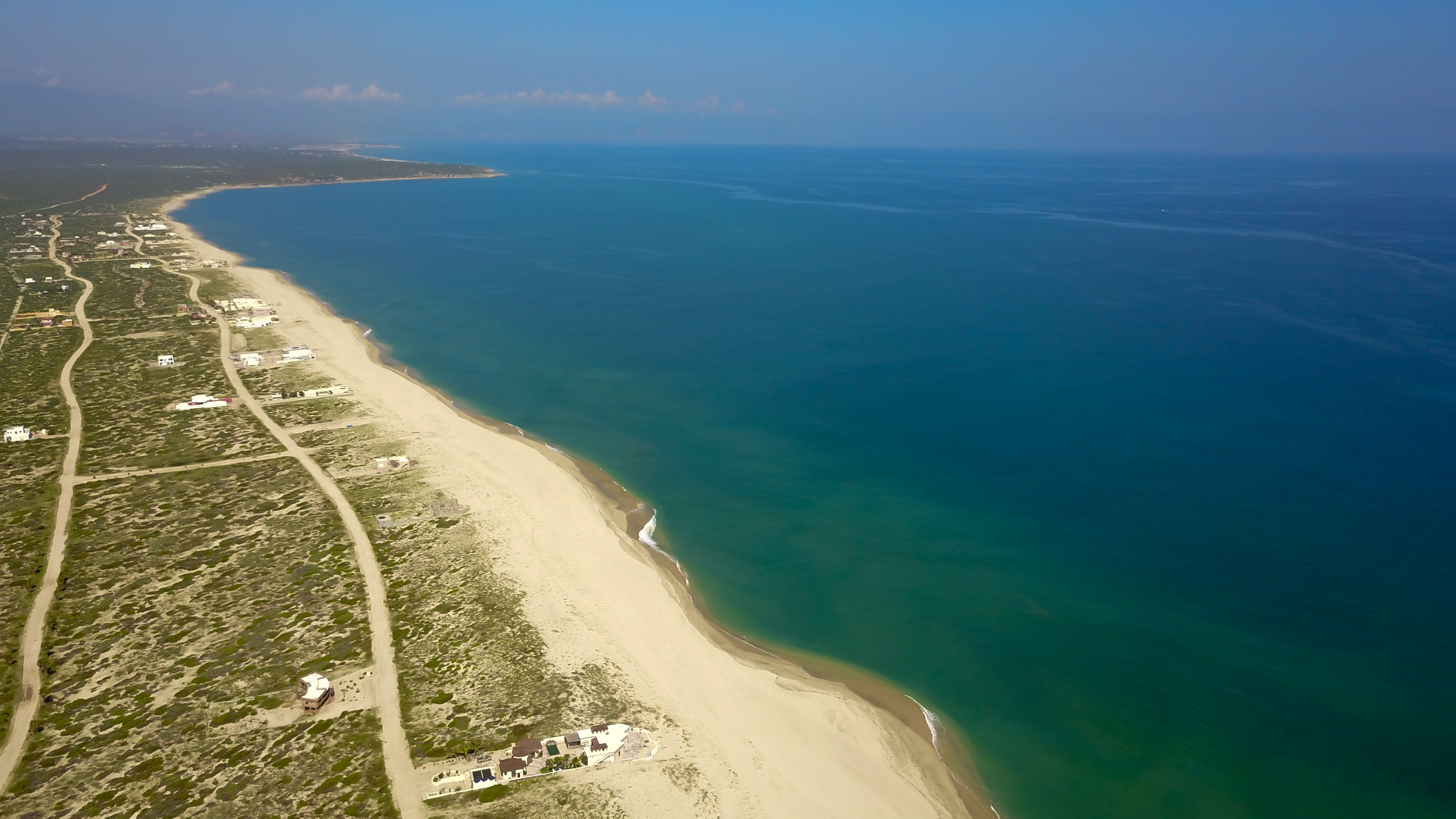 LIGHTHOUSE POINT ESTATES LOT C206, 207, 208
GALLERY
Photos and videos from Lighthouse Point Estates Lot C206, 207, 208
ABOUT LIGHTHOUSE POINT ESTATES LOT C206, 207, 208, LA RIBERA, BAJA CALIFORNIA SUR, MEXICO
RARE OFFERING - large parcel of three lots. Nearly 1.5 acres on 2nd row with no dune to obstruct view from ground level. 92 m water facing wide & 64 m deep. Only 100 meters from the rock-free beach which is noted for its safe swimming & all water activities. Many species of fish are caught from the shore. Stunning views all around because 2nd row homes are allowed to be higher than 1st row homes. CFE & Municipal water lines in the street in front of building sites. Lighthouse Point is gated & guarded 24/7. This is one of the safest communities on the East Cape. Strong HOA. Location is perfect. La Ribera's 5 star hotels are 15 min away; world famous dive resort, Cabo Pulmo, is 30 min; San Jose airport-1 hr. Build on all three or just one. Sell the others later. This is too good to miss. Lighthouse Point Estates is selling out fast.
The opportunity to own 1.5 acres in the highly desirable Lighthouse Point Estates does not often come around. There are many advantages of owning this much property just 100 meters from the beach, not least of which is the potential appreciation if you choose to build on only one or two lots and sell the others later. However, these lots can be sold individually.
REPRESENTED BY
Morelos y Obregon Colonia Centro
San José Del Cabo
,
Baja California Sur
,
23400
Mexico
Property ID: VHVEXL
Represented by
Morelos y Obregon Colonia Centro
San José Del Cabo
,
Baja California Sur
,
23400
Mexico
AMENITIES
Fly Fishing
Gated Community
Ocean
Ocean
Mountain