Lot 60 Cresta del Mar, Cabo San Lucas, Baja California Sur, Mexico
Contact
Represented by
Morelos y Obregon Colonia Centro
San José Del Cabo
,
Baja California Sur
,
23400
Mexico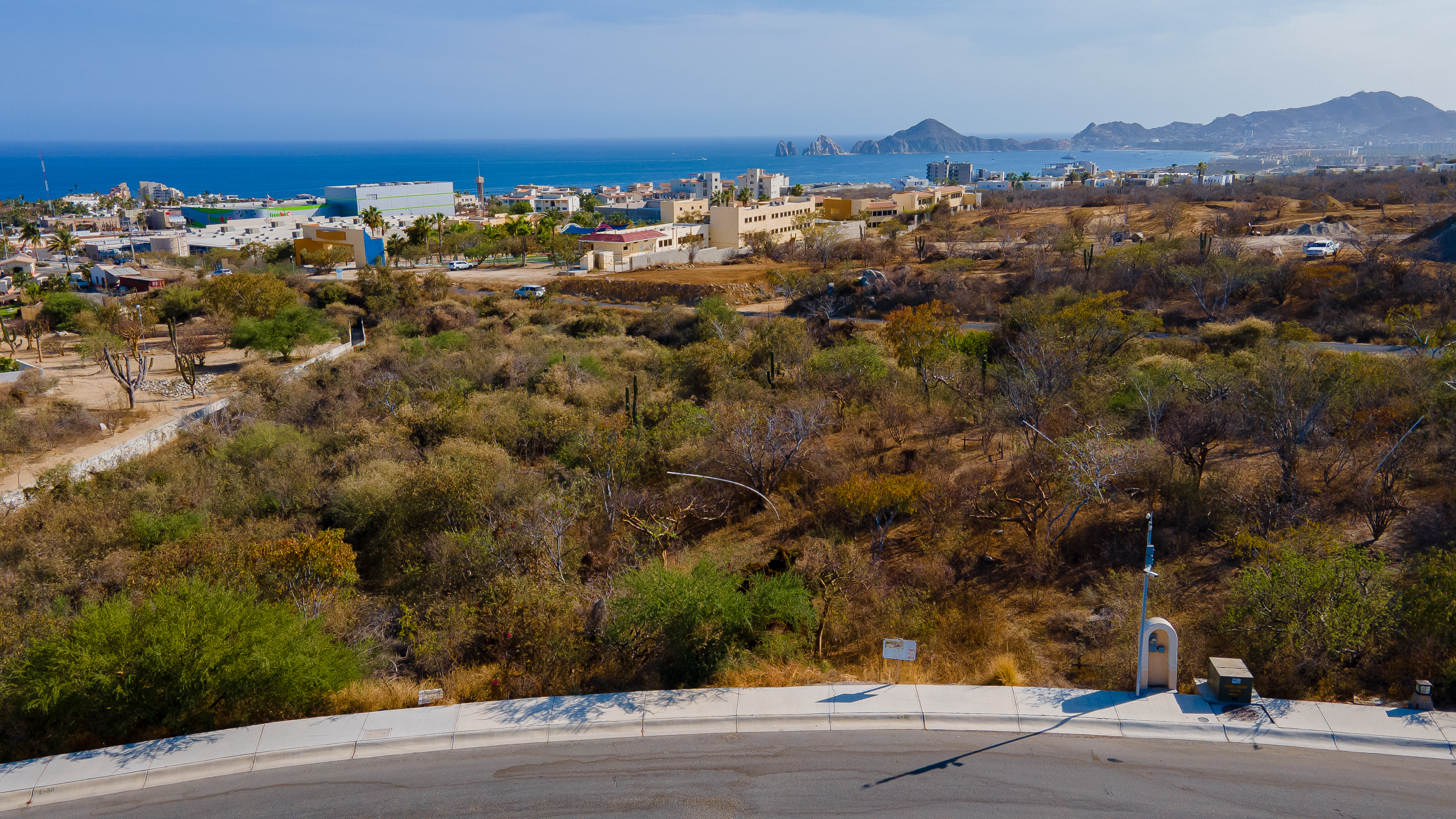 GALLERY
Photos and videos from Lot 60, Cresta del Mar
ABOUT LOT 60 CRESTA DEL MAR, CABO SAN LUCAS, BAJA CALIFORNIA SUR, MEXICO
Lote 60 is a 12,200 sq ft private ocean view lot located in the exclusive and tranquil gated community of Cresta Del Mar, in the Los Cabos Corridor that extends from Cabo San Lucas to San Jose del Cabo. The property is a short drive away from stores like Home Depot, Costco, or Fresko. It is near private schools and swimmable beaches, as well as being conveniently located 10 minutes away from downtown Cabo San Lucas and its marina. Well-oriented, the lot has the potential to build a two-story house on it with unobstructed views to the Sea of Cortez. Lote 60 already has an approved project for a home with four bedrooms, four full bathrooms, two half bathrooms, two car garages, one deck, a pool with jacuzzi, an office, and a family room.
REPRESENTED BY
Morelos y Obregon Colonia Centro
San José Del Cabo
,
Baja California Sur
,
23400
Mexico
Property ID: 32HFMJ
Represented by
Morelos y Obregon Colonia Centro
San José Del Cabo
,
Baja California Sur
,
23400
Mexico