Vista Azure Valentín Gómez Farias S/N, Cabo San Lucas, Baja California Sur, Mexico
Contact
Represented by
Morelos y Obregon Colonia Centro
San José Del Cabo
,
Baja California Sur
,
23400
Mexico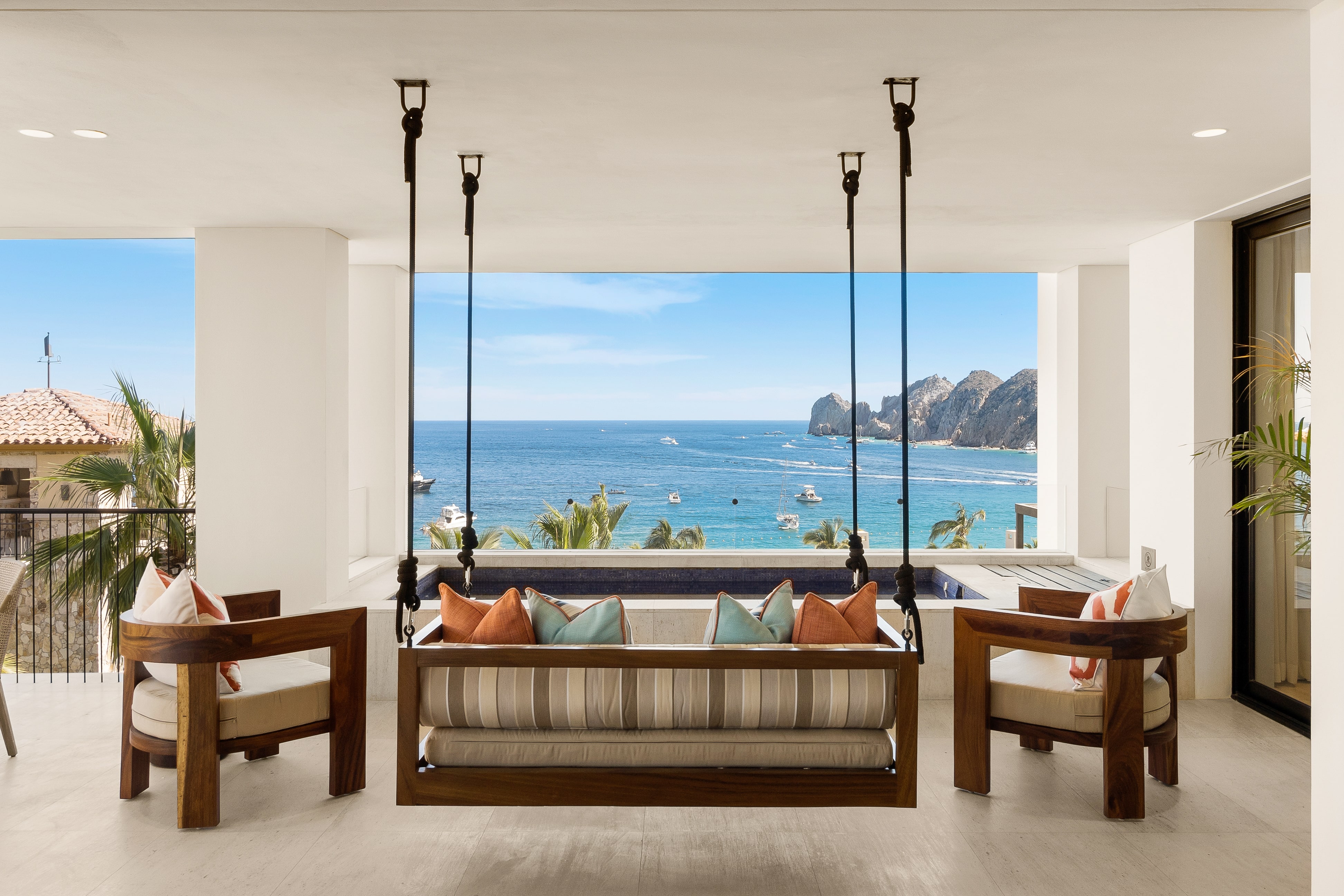 GALLERY
Photos and videos from Vista Azure
ABOUT VISTA AZURE VALENTÍN GÓMEZ FARIAS S/N, CABO SAN LUCAS, BAJA CALIFORNIA SUR, MEXICO
This 3,695 square feet, three bedroom, three and a half bathrooms residence is located within the clean-lined, contemporary community of Hacienda Beach, which boasts superb amenities like a gym, a spa, pickleball courts, restaurants, adult and family pools, a putting green, and valet parking. The property features stunning ocean views and lies just steps away from the most iconic swimmable beach in Cabo San Lucas, Medano Beach. Ideal for fishing and yachting aficionados, this home is at walking distance from Cabo's lively marina, the home of Pisces yachts and sportfishing fleets. Likewise, it is located just 15 minutes away from Cabo San Lucas private airport.
This sophisticated vacation home features terraces for each of its luxurious bedrooms. The master bedroom, in addition to its private, ocean facing terrace, opens to an ample L-shaped terrace that envelops the residence's living area and includes a sumptuous jacuzzi. This bedroom, as well as the additional two, is furnished elegantly, has a king size bed, a walk-in closet, and a lavish bathroom. Floor to ceiling glass doors create a seamless indoor-outdoor transition between the terrace and the living room that results in an airy and spacious living area, ideal for entertaining and enjoying al fresco meals that can be prepared on the terrace's state of the art BBQ. The fully-equipped, modern kitchen is adjacent to the living/dining area, separated only by an elegant island with granite countertops.
REPRESENTED BY
Morelos y Obregon Colonia Centro
San José Del Cabo
,
Baja California Sur
,
23400
Mexico
Property ID: 7H342G
Represented by
Morelos y Obregon Colonia Centro
San José Del Cabo
,
Baja California Sur
,
23400
Mexico
AMENITIES
Bay
Ocean
Gated Community
Deck
Patio
Terrace / Outdoor Space
Guard Gated
Exercise Area
Wet Bar
Wine Cellar
Bay
City / Strip
Ocean
Scenic